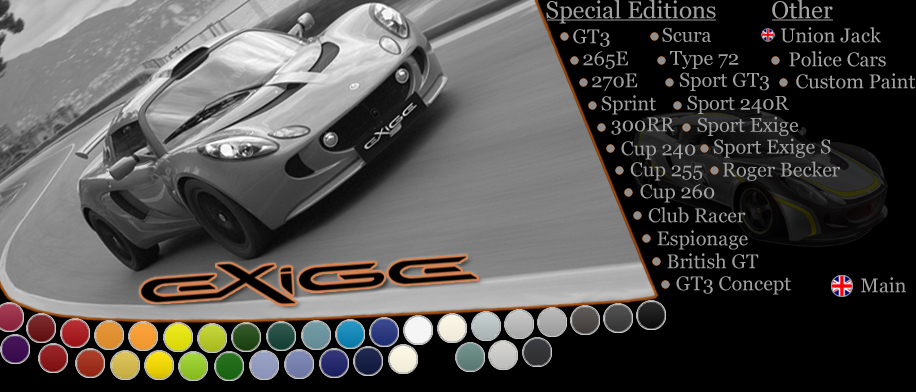 GT3 Concept

       

       

      The 275 PS (271 bhp / 203 kW) Exige GT3 is a bold, no-holds-barred, lap record-breaking, breathtaking performance machine 
      that embraces all that is expected of a race-bred Lotus. Building on the Lotus racing pedigree, this concept car can deliver 
      more grin-factor than ever before; there are no intended compromises and no limits except those that are self imposed by 
      the driver. This is one concept that commands your full attention. Said Mike Kimberley, Chief Executive Officer for 
      Group Lotus plc: "The Exige GT3 concept road car is a fantastic showcase product from our race car performance division, 
      Lotus Sport. The car's racing background becomes immediately obvious from its aggressive stance, extreme width of rear 
      track and innovative threedimensional rear wing. The foundation of all Lotus products is phenomenal handling and ride 
      characteristics, but the Exige GT3 takes these into another dimension altogether where supreme road holding and outrageous 
      acceleration come evenly matched with sensational stopping ability." The Exige GT3's pure bred racing brother will be again 
      competing in the GT race arena in 2007, taking over the mantle from the hugely successful 2006 British GT3 Championshipwinning 
      car. On road or track the Lotus Exige GT3 winning pedigree will continue in time honoured Lotus racing tradition. 
      A new one-piece front clam-shell with fully masked front wheels and wheel arch venting leads the aerodynamically cleaned 
      silhouette of this car. A menacing stance is enhanced by the aggressively flared rear wheel arches and aero-efficient 
      three-dimensional rear wing and blended end-plates. The visual message is clear; this vehicle means business and the squat wide 
      hindquarters symbolise the latent power harnessed within.